Founded in the USA in 1973, Realty World is the fastest growing real estate giant of the USA with 1.5 billion USD investment made for brand awareness and annual growth of %30.
Having expanded its operations to Turkey in 2005, Realty World had become the fastest growing real estate brand in Turkey with the growth achieved in the first year. Realty World Turkey sustained this success by obtaining the fastest growing brand among Realty World countries prize for many years and it has reached more than 130 offices around Turkey.
Realty World Turkey sustains its growth in Balkans by acquiring the master franchise rights for Bulgaria and Greece after the Turkish Republic of North Cyprus.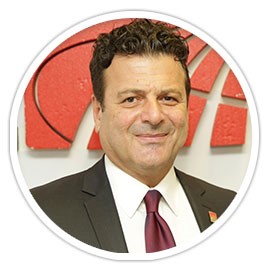 Sinan Şerifoğlu – General Manager
Sinan Şerifoğlu was born in Zonguldak and he graduated from Naval Academy in 1984. He started his professional career as a Marine Officer in War Ships at the Naval Forces Command. He then, chronologically, continued his career as Sales Specialist at The Boots Company in London England in 1990; Sales Director at Kosifler Oto, BMW Official Dealer, between 1991 and 1995; Turkey Sales Manager at Doğuş Otomotiv, the distributor of Volkswagen, from 1995 to 2001; Turkey Sales Manager at Baylas Otomotiv, the distributor of Citroen, from 2004 to 2005 and Franchise Development Manager-Franchise Sales Manager- Turkey General Manager of Century 21 Turkey, an International Real Estate Franchise brand, between 2005 and 2015. Mr. Şerifoğlu joined the Realty World Turkey family in 2016 as the Executive Board Member in Charge of Franchise Sales and Marketing for Turkey and Bulgaria and he has been working as the General Manager of Realty World Turkey and Bulgaria since November 5, 2018.
Franchise Relations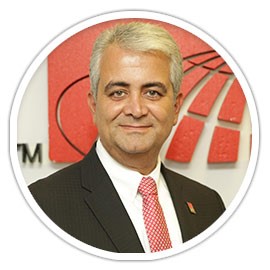 Timuçin Esin – Franchise Relations Executive
Timuçin Esin was born in Istanbul in 1973 and was graduated from the Department of Business Administration in the Faculty of Political Sciences at Istanbul University in 1998. He started his professional career as a Retail Marketing Executive at MNG Bank in 1999 and continued as a Retail Banking Marketing Executive at Demirbank in 2000-2001, at HSBC in 2001-2006, at Millenium bank in 2006-2007, and as a Deputy Retail Banking Marketing Manager at Fortisbank and Teb Bankası in 2007-2012. Timuçin Esin, joining to Realty World as the Franchise Sales Executive in 2014, has been serving as the Franchise Relations Executive since 2015.
Burak Öçel – Franchise Relations Executive
Burak Öcel, who was born in Ankara, was graduated from the Department of Business Administration at Bilkent University. Mr. Öçel starting his professional career at Türkiye Iş Bankası, worked in Finance and Marketing areas at Citibank and Koç Group companies respectively. In the end, he moved to the real estate sector and worked as Franchise Development and Sales Department of Century 21. Mr. Öçel, joining to Realty World family in 2016, has been serving as a Franchise Sales Executive.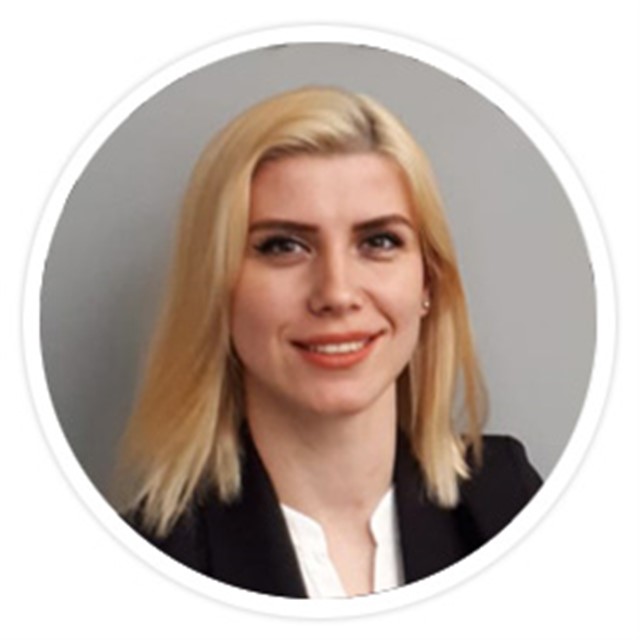 Zehra Bayraktar – Franchise Support Specialist
Born in 1987 in Istanbul, Zehra Bayraktar is a graduate of Anadolu University, Department of Law, Justice Program. After her training, she worked as the Reporting Chief at Akbank between 2009-2011 and as Senior Executive Assistant at Yapıt İnşaat between 2012-2014. She operated with her own company in the fair sector between 2014-2021.
Serkan Kökçü – Marketing and Corporate Communications Specialist
Serkan Kökçü was born in 1987 in Istanbul. He graduated from Kultur Unıversity Arts and Design Faculty Communication Design. After graduation, he studied English at UCLA Extension ALC (American Language Center). After returning back to Turkey he worked as Assitant Director in TV commercial projects between 2013-2015. He then performed as Event Manager for British House Language Schools from 2015 to 2016. He worked in Sentries License between the years of 2016-2018 as a Media Licensing Specialist. As of 22.01.2019, he joined our family as Realty World Turkey Marketing and Corporate Communications Specialist.
Franchise Sales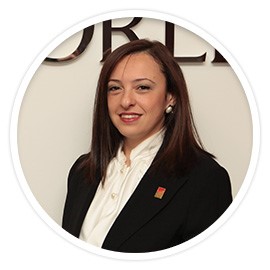 Şennur Vanlı - Franchise Sales Executive
Şennur Vanlı, who was born in Istanbul in 1980, was graduated from the Computer Engineering Department at Sakarya University and Business Administration at Anadolu University. Ms. Vanlı, starting her professional career as a System Analyst in IT Department of Avrupa Amerika Holding and worked respectively as Sales Department Official at Idea Eğitim ve Danışmanlık in 2002-2005 and Dealer Quality and Sales Executive under Retail Sales Directorate at Avea Bilişim in 2006-2013. Ms. Vanlı, joining to Realty World family in 2013, has been serving as a Franchise Sales Executive.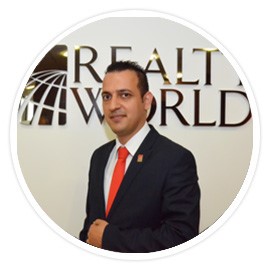 Mehmet Karşil – Franchise Sales Executive
Mehmet Karşil, who was born in Istanbul in 1984, was graduated from the Department of Labor Economics in the Faculty of Economic and Administrative Sciences at Sivas Cumhuriyet University in 2007. Mr. Karşil, starting his career as a Store and Sales Manager at Avea Communication Center (Arte Elektrik Elektronik) in 2008, joined Realty World in 2015 and has been working as a Franchise Sales Executive.
Franchise Training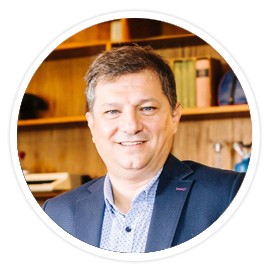 Hilmi Işıkören
Hilmi Işıkören, who traveled to the USA for learning the franchising system after graduating from Marmara University in 1988, started his career as the franchise director at Turkish head office of a global brand in the food sector after he returned.
He involved in the brand building and expansion activities of the first technology market in Turkey and made the brand to become the largest chain in the country with 100 franchise stores in 3 years. Hilmi Işıkören, serving a director, founding partner, and general manager at three international real estate brands between 1997 and 2010, incorporated his owner consultancy company with Belgin Benek, who was a specialist in communication, marketing, and branding in 2010. Işıkören, giving consultancy, training, and seminars in order to differentiate the companies, institutions and even individuals who wish to succeed in their business without discrimination, is also known for his different and impressive motivational speeches that he has realized and spread throughout the country on the basis of success, The first published book of Hilmi Işıkören, who also writes for blogs and columns, "10 Numara Motivasyon" ("Motivation Numero Uno"), has become a source of inspiration for everyone from the employers to employees, not limited with the business world only and contains a roadmap that touches everyone's life and supports personal development. Hilmi Işıkören, who donated the income generated from the book to the Koruncuk Foundation welcoming children who need protection, aims to continue this in his subsequent books.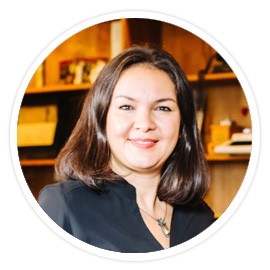 Belgin Benek
Belgin Benek, who graduated from the Department of Educational Communication and Planning in the Faculty of Communication Sciences of Anadolu University in 2001, stepped into her first business experience with the "Shipping and Customs Management" project jointly carried out with the World Bank under İpbüken Danışmanlık's (currently Lean Institute Foundation) corporate body. Ms. Benek, working as a Customer Director Assistant at an agency carrying our social responsibility projects afterward, continued her career as the Corporate Communication and Franchise Manager at Realty World in 2005. Belgin Benek, who met Hilmi Işıkören there and started to deepen her knowledge in real estate/franchising and dealer management, gave trainings to many franchise office owners and consultants and held organizations in between 2005 and 2009.
Ms. Benek adapting the lean perspective in Toyota manufacturing system she examined in Japan to the real estate program, transferred her business and sectoral experience to Işıkören Danışmanlık which she incorporated with Hilmi Işıkören in 2010. Ms. Benek has made a great achievement by completing 80% of sales in a short period of 4 months, with a business model developed with Hilmi Işıkören in the Modakent Çekmeköy project of Setra Gruba. Belgin Benek, who also played an active role on carrying out marketing communication activities of before and after the coming out of G.D.O Black Cat movie produced by Setra Film which was the sister company of Modakent, carried out activities performed through www.isikoren.com with Hilmi Işıkören in 2012.
Belgin Benek, who actively took part in the preparation and development of seminars over the Online "Live" Seminar Platform, continues to work with the aim of "highlighting through differentiation" of companies, organization and even individuals without any distinction regarding the industries that are the main engagement of Işıkören Danışmanlık company.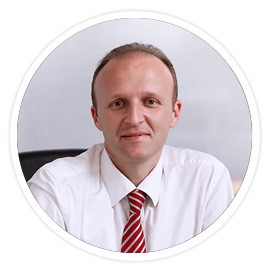 Özgür Demirci
Özgür Demirci, who was born in Çanakkale in 1977, was graduated from Çanakkale Anatolian High School and then Mathematics Teaching Department of Marmara University. Mr. Demirci, who worked as a consultant for 16 years ago as a consultant for many years in different corporate brands in the sector he has entered as a real estate consultant, has drawn a new path to himself with his experience in the sector and his desire to transfer this experience. Mr. Demirci who works for the purpose of explaining the requirements of real estate consultancy in his trainings in institutional standards with a view to changing the sector view of the new consultants and giving a slight trace in the lives of the participants, gives efficient training in general and special for the offices at the point to setting a direction for the careers of the new consultants in order to make them adapt more rapidly to the sector and to make them enjoy the industry with the great advantage of speaking the same language with the participants as he is or a real estate agent origin. Özgür Demirci stepped up as a real estate consultant with Arthur & Miller in Levent-Etiler region in 2002, worked as an agent firstly at Beyoğlu and then a Kadıköy region until 2017 as the founding partner of Incon Gayrimenkul starting from 2007 after having worked as an agent for 5 years at Arthur & Miller. He established Study Ireland Training and Consultancy company in 2009 and gave training to more than 2000 agents around Turkey as the main instructor of Century 21 Turkey. Mr. Demirci, who has been giving Basic Agency advanced Brokering trainings under Realty World trademark since April 2017, took a radical decision of returning to Çanakkale from Istanbul and opened his own office at Çanakkale as a Realty World Agency considering that it would be a good move to continue as Realty World Incon Gayrimenkul as of January 2008 with the effect of Realty World Turkey's understanding of corporate thinking and professional management.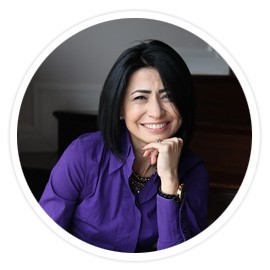 Özlem Küçük
Özlem Küçük, who was graduated from Ankara University, started her professional career at Organon Company, one of the leading companies in the pharmaceutical industry, in 1997. Mrs. Küçük stepping in the sales sector as a medical sales representative at a Dutch company manufacturing women's health products, achieved a very successful career at sales and executive level at leading industrial pharmaceutical companies such as Eli Lilly Company in subsequent 13 years. Mrs. Küçük, who decided to change the sector and work in real estate sector in 2010, took part in leading corporate companies of Turkey and achieved a great sales career as an investment specialist. Having participated in a large number of corporate and private trainings in the field of sales and marketing for the real estate sector, Mrs. Küçük ensured that the sector gained a basic and unique perspective with basic real estate consultancy certificate trainings, including Kadir Has University Project Sales Specialist training and corporate internal trainings of private companies. Özlem Küçük, who decided to establish a training platform for increasing the successful performance of sales teams for the real estate industry in 2014, established the training company called More Akademi and organized professional mastery trainings in legal valuation and sales areas for real estate agents around Turkey from two years. She continues to give professional trainings that contain Professional Sales Techniques, Marketing Management, Communication Skills and Individual Brand Making Processes for the sales and marketing sectors around Turkey. Mrs. Küçük who enriches the trainings she prepares for different industries with videos and transfers them perpetually and effectively thanks to the visuals selected with NLP specialists, is married and mother of a boy.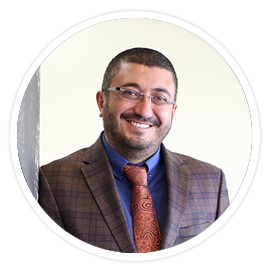 Kudret Çöçü
Kudret Çöçü, who was born in Kırıkkale in 1977, was graduated from the Law Faculty at Ankara University in 1998. After completing his intern at Ankara Bar Association, he has been practicing freelance advocacy under registration at Ankara Bar Association since 1999. Kudret Çöçü, who has been working as a freelance attorney as the executive of ÇÖÇÜ Law Office, also worked as an instructor at the Internship Training Center of Ankara Bar Association. In addition to that, Mr. Çöçü who continues to serve as the Legal Consultant of Ankara General Real Estate Agents Chamber and Legal Instructor of Turkish General Real Estate Agents Association also serves as a General Law Instructor at seminars jointly organized by Kırıkkale University, Ministry of National Education and ATEM. Furthermore, Mr. Çöçü, who provides Legal Consultancy services to the significant portion of the real estate companies in Ankara, also carries out legal consultancy services for the companies, especially operating in construction industry inside and outside Ankara. Mr. Çöçü, who also works at various non-governmental organizations such as the Secretary-General of Ankara Urban Transformation, Public Works and Expropriation Association, Board Member of Ankara Yenimahalle Contractors Association, United Contractors Association, Consumers Union, publishes his articles at law sections of USTA Journal and Spor Meclisi journal time to time.
Finance and Accounting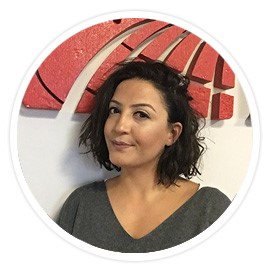 Aşkın Şahin – Finance and Accounting Executive
Aşkın Şahin, who was born in Ankara in 1985, was graduated from Anadolu University, Faculty of Economics and Administrative Sciences, Department of Business Administration (formal education). She started her professional career as an Accounting Specialist Assistant at Akiş Gayrimenkul Yatırım Ortaklığı A.Ş and worked as an Accounting Specialist at Garanti Koza İnşaat Sanayi ve Tic between 2013 and 2018. After obtaining her CPA Certificate as of 2018, she joined the Realty World Turkey family and has been working as Financial Affairs Executive.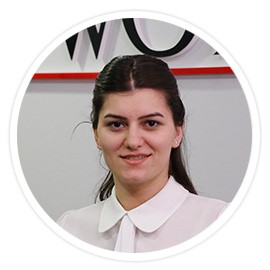 Melek Zambak – Accountant Specialist
Melek Zambak, who was born in Istanbul in 1990, started her career as a Collection Assistant at Garanti Koza in 2009 and continues to work as a Finance and Accounting Specialist at Realty World Turkey.
Technology and IT
Özgür Özbek – IT Specialist
Human Resources
Özlem Dardağan – Human Resources Specialist
ozlem.dardagan@garantikoza.com.tr